HISTORY
Our history
What makes San Francisco Ballet a different kind of ballet company can be seen every day in the studios of San Francisco Ballet School. Today, we are a breeding ground for a new generation of dancers: athletic, exuberant, assured—a uniquely American aesthetic. SF Ballet School trained dancers are artists with distinctly individual talents, grounded in the classical tradition, yet flexible enough to tackle any style and the work of any choreographer.
SF Ballet School was founded the same year as the Company in 1933, making it the oldest school for serious ballet training in the US. At that time, the Company, still a part of SF Opera, was overseen by Adolph Bolm, who was both director and ballet master, and occasionally presented all-dance programs. But San Francisco Ballet truly began to take shape as an independent entity when Willam Christensen became Company ballet master in 1938. Two years later he appointed his brother, Harold, director of the School.
In 1942, Willam and Harold Christensen bought the School from San Francisco Opera, which could no longer provide financial support to the ballet operation. As a result, the San Francisco Ballet Guild was formed in order to maintain the Company as an independent performing unit. Willam Christensen was named artistic director of San Francisco Ballet, and Harold continued on as director of the School.
Harold, like his brothers Willam and Lew (the three men most responsible for guiding the Company and the School for some 45 years), was an American-trained ballet dancer. He was the preeminent educator among the brothers who directed the development of ballet in the western United States for an entire generation. Under Harold's guidance, the School evolved into one of the country's finest classical academies. Scholarship programs were initiated and the faculty grew to include numerous prominent classical ballet teachers. Harold directed the School for 35 years, developing many dancers who went on to careers with San Francisco Ballet and other prestigious companies.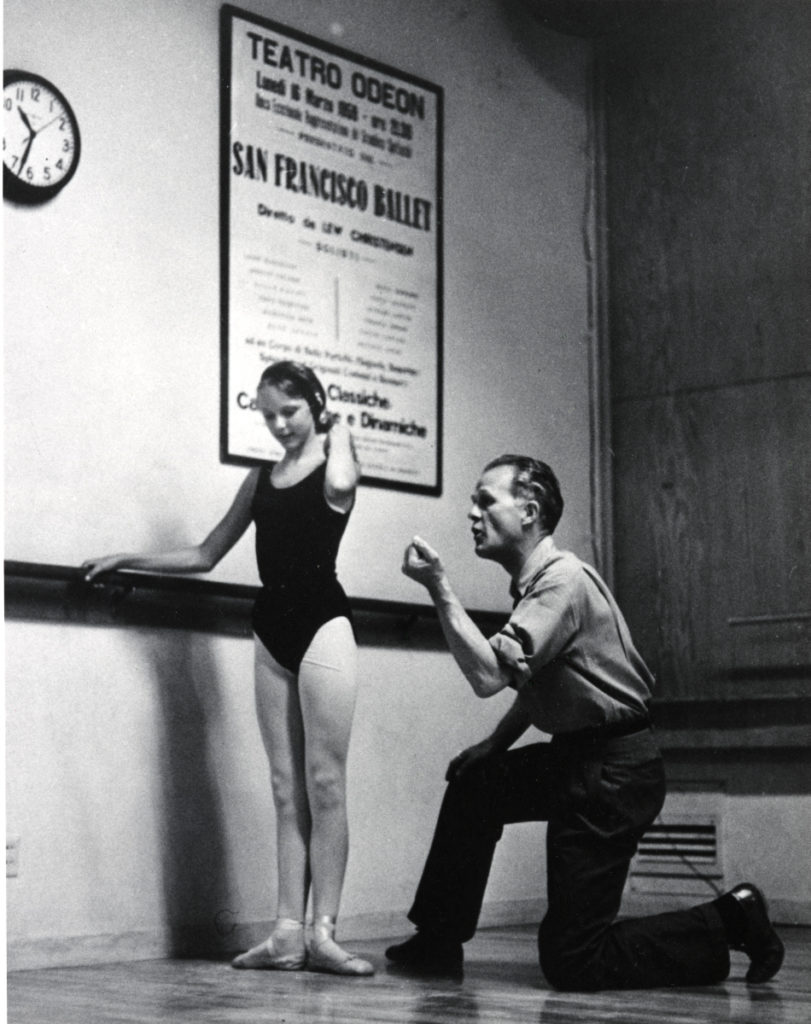 When Harold retired in 1975, Richard Cammack became the new director of the School. Cammack oversaw the School's move into its current state-of-the-art facility in 1983. Helgi Tomasson assumed leadership of the School after becoming artistic director of San Francisco Ballet in 1985. In 1986, Tomasson invited former San Francisco Ballet ballerina Nancy Johnson to head the School, a role she held until 1993, when he appointed Lola de Avila to the School's newly established position of associate director. De Avila left the position in 1999, at which time Gloria Govrin was appointed the School's associate director. De Avila returned to the position of associate director from 2006 to 2012.
From 2012 to 2023, Patrick Armand was appointed and headed the School as School Director.
Our faculty has danced with companies such as American Ballet Theatre, New York City Ballet, National Ballet of Cuba, The Joffrey Ballet, English National Ballet, Boston Ballet, Pennsylvania Ballet, and San Francisco Ballet. Together they emphasize athleticism, exuberance, and formal technique grounded in classical training. The result is a foundation in classical ballet that celebrates individual talent and encourages the highest level of excellence.
Today, San Francisco Ballet School boasts a distinguished international staff, headed by Interim School Director Katarina Wester, a Trainee Program for advanced-level students, a dedicated student residence, and an extensive scholarship program. We're proud to note that of the current Company, over 65 percent of the dancers received their training at the School, and many San Francisco Ballet School students have gone on to dance with professional companies nationally and internationally.