RENTALS
Due to capacity and health & safety regulations due to Covid-19, all available times for studio audition rentals in January and February 2022 have been filled. Please inquire at rentals@sfballet.org for facility rentals for March 2022 and beyond.
Host your next event at San Francisco Ballet
San Francisco Ballet's own state-of-the-art dance facilities, rehearsal spaces, and conference rooms are available to rent for rehearsals, auditions, and classes. Conveniently located in downtown San Francisco at 455 Franklin Street, our 70,000 square foot facility offers bright, well-maintained dance studios and a large conference room suitable for board meetings.
CONFERENCE ROOM
Robert Dollar Board Room provides a modern and dynamic space for up to 75 individuals on the first floor of the ballet headquarters. The room is available to host a variety of events, from fundraisers to audition registration, to professional presentations.
Robert Dollar Board Room offers the following amenities:
East-facing high windows equipped with electronic blackout shades
Direct VGA or HDMI connections for Mac or PC computers
AppleTV
Presentation clicker
Mobile podium
Ceiling mounted high definition NEC projector
9 ½  × 7 ½ foot retractable projector screen
Wireless microphones are available upon request
A mobile whiteboard is available on request
STUDIOS
San Francisco Ballet's nine studios offer bright, clean, productive spaces for both the Company and the SF Ballet School. Sizes range from 1,350 to 5,000 square feet, and can comfortably accommodate up to 100 dancers.
All of the San Francisco Ballet studios feature:
Wall-to-wall modular sprung flooring, surfaced with Stagestep Marley
Minimum 12-foot ceilings; fourth floor studios feature 15-foot ceilings
Mirrored walls with obscuring curtains
Wall-mounted barres, either double or triple depending upon studio
A tuned piano, either upright or grand, depending upon studio
Individual climate control, managed by onsite facilities staff
An electronics cart including: DVD, VHS, and CD players, iPod/iPad connectivity, and television
PA system
Portable, free-standing barres upon request
Please note: Occupancy ratings are based on the safe movement of dancers in the space. If your group is engaging in an activity other than dance, our studios can accommodate larger numbers.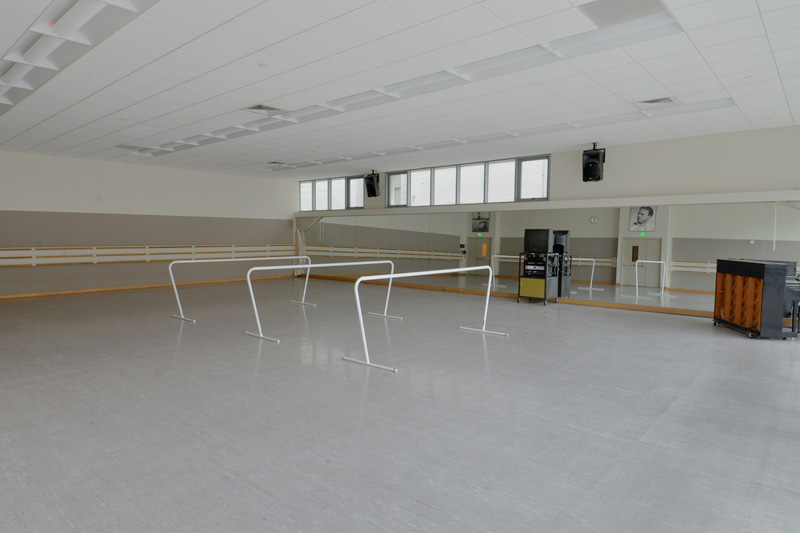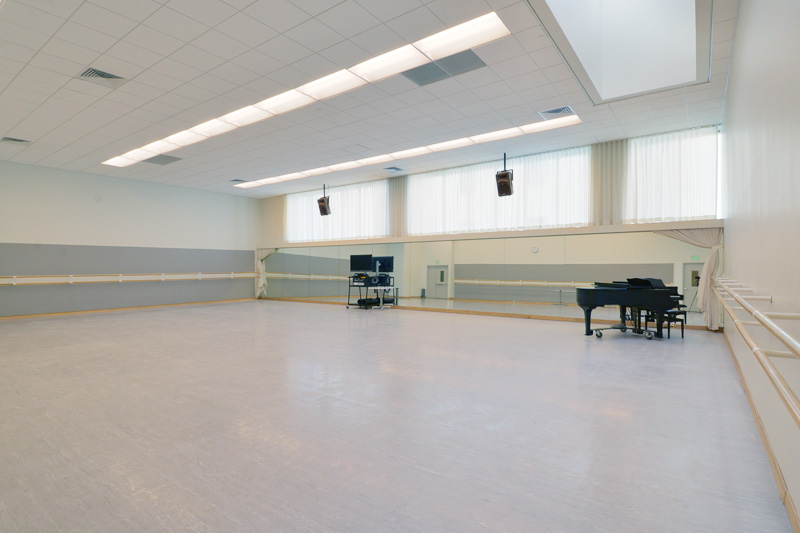 ---
FIND OUT MORE
We're here to help you work productively, without intrusion or interruption.
Please take a moment to familiarize yourself with our Rental Guidelines
For more information please contact:
rentals@sfballet.org
415-865-6695